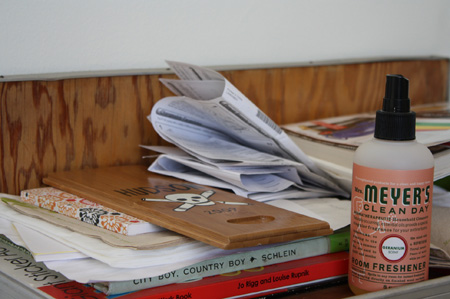 Geoff's studio!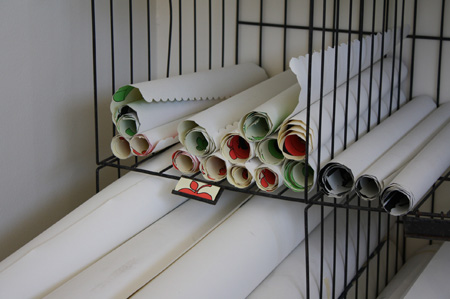 I want to get the wall papers!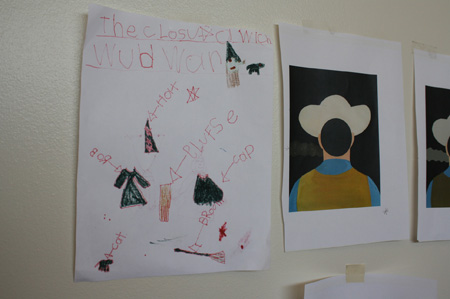 His daughter drew it.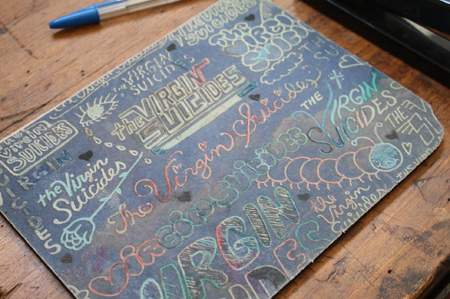 It was such a great work!!
I love this pad!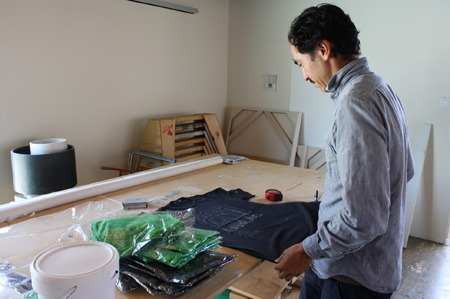 He checked out the Fuji Rock T shirts that was made by him.
I supported this project with the Beams T.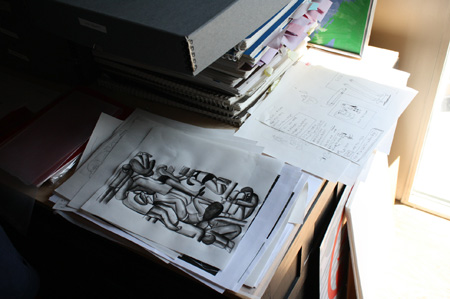 There were so many drawings.
I was to die for it!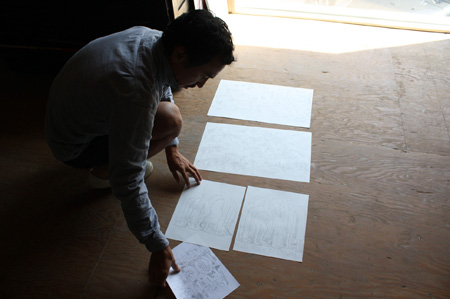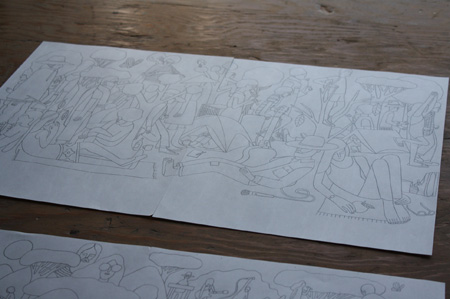 And, he showed the original drawings for the Fuji Rock!
Those were awesome!!!!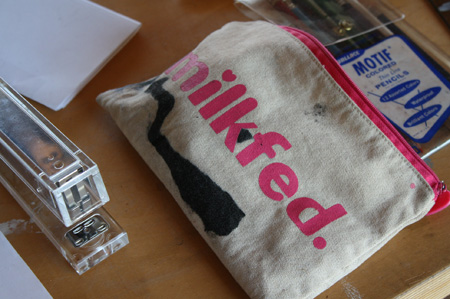 He still use the vintage pen case.
I love it!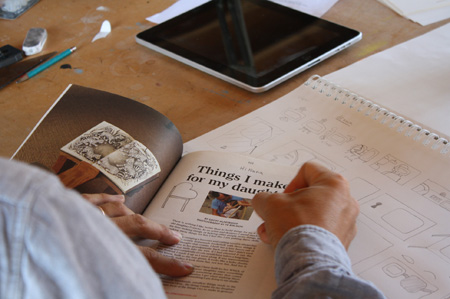 Then, he was drawing for my daughter.
Thanks!!!